At the Inn
Enjoy our Resort Amenities

Utilize our Indoor Pool, hot tub, fitness room, or co-ed sauna. Take a walk on the beach and "comb" for special shells and treasures washed up by the sea. Enjoy the soul-soothing sound of the surf from your guest room's deck or terrace.
Hip hip hooray! Our Outdoor Pool and Snack Bar are open to hotel guests. Enjoy the sand, sun and surf as well as a chaise beside the pool!
Book a treatment at The Spa At Stage Neck. 800-340-1130 x 452
Please note that we have added the ability to book 9- or 18-hole tee times at Cape Neddick Country Club with your stay (available approximately April 18 to early November). Please inquire when making your reservations by telephone or select the desired options in the shopping cart during your online reservation.
Fashion Show by Daisy Jane's
In Conjunction with the
Old York Decorator Show House
July 30, Wednesday ~ 11:30 am to 1 pm
Back by popular demand, Daisy Jane's, York's premier fashion boutique, will present a fashion show with beautiful clothing and accessories for the summer season. The venue is the oceanfront dining room of a luxury Maine resort, the Stage Neck Inn. This event promises a delicious lunch, wonderful friends, lovely fashions, a visit to the show house and spectacular views of the Atlantic Ocean - a perfect summer afternoon! $70 per person, includes fashion show, luncheon, and Show House ticket.
In the Area
Please visit York Beach, second ranked New England beach as voted by CBS Boston's WBZ-TV news this month. York Beach is actually more like two beaches, separated by Cape Neddick and the famous Nubble Light house.
Events

12th Annual Val Ranco
Native American Powwow
Saturday, July 19 ~ 9 am to 5 pm
Drumming, dancing, crafts, jewelry demonstrations and music, Saturday, 9 AM to 5 PM, Wells Harbor Park, Harbor Rd., Wells. Continues on July 20. Admission charged. Co-sponsored by the Wells Chamber of Commerce. (603) 528-3005, (207) 646-2451, www.wellschamber.org.
20th Annual "Private Gardens of the Kennebunks" Garden Tour
July 19, Saturday ~ 10 am - 4 pm
Stroll through and enjoy the beauty of nine exquite private gardents in Kennebunk & Kennebunkport, Maine. Be inspired! Get creative! The Tour will include the garden of Paul Parent, host of his syndicated radio show"The Paul Parent Show". All Proceeds benefit the programs of "Kids Free to Grow", a nonprofit organization dedicated to prevention of child abuse and neglect. http://www.kidsfreetogrow.org ( 207) 985-5975
The York Gateway Farmers' Market
Saturdays, through October 11 ~ 9 am to 1 pm
Specialty food products, fresh vegetables, fruits, baked goods, meats, eggs, breads and homemade crafts. Held in the lot behind the Great York Region Chamber of Commerce, 1 Stonewall Lane, York. (207) 363-4422
Kittery Community Market
Wednesdays, NOW through Oct. 8 ~ 2 pm to 6 pm
Over 35 vendors offering a variety of produce, meats, cheeses, baked goods, crafts. Kitterycommunitymarket.com- Kittery Center Village at Post Office Square, Shapleigh Road, Kittery, ME
Weekly Cycling Rides
Sundays 8 am and Tuesdays at 5:30 pm
Maine Coast Cycling Club at Kennebunkport Bicycle Company, Arundel Rd., Kennebunkport. FMI www.mainecoastcycling.com.
Beach Yoga
July 27, Sunday ~ Low Tide (approx 7 to 8:15 am)
Come enjoy an athletic, all levels vinyasa yoga class with "Yoga On York" founders, Jeff and Rae Lynn, on Maine's beautiful York Harbor Beach. Breathing deeply, moving mindfully…. the soothing sounds of the ocean waves, the poignant smells of salt air, the gentle morning sun (or not), the occasional nibble of a gnat (or not), the sounds of nature, and the visit from a random dog while you are in down dog all make this beach yoga bliss. At Yoga On York's Beach Yoga classes you will be clearly guided with verbal queues to bring your attention to healthy body alignment. Time to mindfully stretch and strengthen your body, moving to the flow of your deep breathing and the sound of the ocean does wonders for health and wellness! (also being offered August 3 & 31)
Theater / Music
Concerts At Ellis ParkShort Sands Beach, 7-9 pm
• Friday, July 18th -, – Hank & Dixie Band
• Saturday, July 19th – Windham Swing Band
• Sunday, July 20th - After Hours Band
http://gatewaytomaine.org/ellis-park-concerts
The Bel Airs
July 19, Saturday ~ 6:30 pm
Wells Summer Concert Series: This week features the Bel Airs, a vocal quintet singing doo wop and vintage rock and roll. Series continues on Saturdays through August 31. Free admission. Hope Hobbs Memorial Gazebo, Wells Harbor Park, Harbor Rd., Wells.
Billy Elliot
June 25 to July 26
MATINEES ~ Wed/Thurs, 2:30pm; Sat, 3 pm; Sun, 2 pm
EVENINGS ~ Tues/Fri, 8 pm; Sat, 8:30 pm; Sun, 7 pm
One of the first regional theatres in the U.S. to produce Billy Elliot! This amazing show features Elton John's spectacular score and an inspirational story of a young boy's struggle against the odds to make his dream come true. (207) 646-5511 boxoffice@ogunquitplayhouse.org [Please note that as a service to our guests, we will reserve your tickets for you in advance of your stay. Please contact the front desk (extension 0) for details.]
Historic



The Museums of Old York
presents "Harbor Lights"
July 19 to August 16 (closed Tuesdays)
We are celebrating the 25th Anniversary of Old York Decorator Show Houses! "Harbor Lights" is situated on a bluff above the south bank of the York River. The house was designed by the Boston architectural firm of Chapman and built in 1906 as a summer cottage for New Hampshire Governor Frank W. Rollins. Please visit us and enjoy the sweeping views of woods and York Harbor and the grand old cottage features original classical woodwork, built-in cupboards, hardwood floors and windows framing beautiful vistas. Admission $25! (207) 363-4974 or www.oldyork.org
Museums of Old York and
World War I Exhibits


From Neutrality to Victory: York Remembers the Great War - Our new WWI exhibit is now open to the public.
Other buildings are also open.
As always, York residents can visit the Old Gaol for free!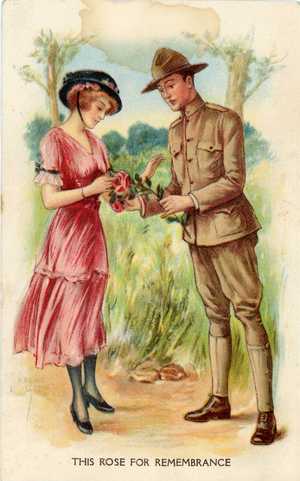 York is a town rich in history. Many of the original settlement buildings have been preserved and serve as a living museum ... a glimpse into southern Maine's past. In addition, the Museum has added a World War I exhibit.
This year marks the 100th anniversary of the beginning of the war in Europe now known as World War I. Initially, most Americans knew of the spreading devastation from Belgium to Russia as distant new events. But others, both men and women, were so moved by the suffering there that they offered to serve. Once the U.S. declared war on Germany in 1917, more people gave of themselves, with many making the ultimate sacrifice. Post card image from the Museums of Old York web site.
Ogunquit Fire Company Fire Museum
open 24 hours a day
View the steam pumper and other fire memorabilia . Firemen's Park, corner of Shore Rd. and Cottage St., Ogunquit.
background image courtesy of ©PerlmutterPhotography